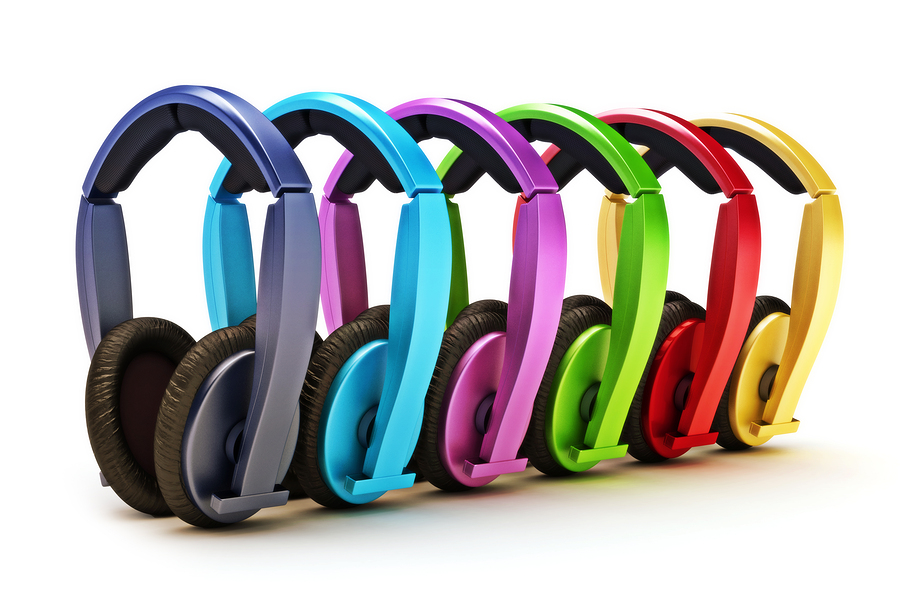 Can you hear it? The joyful warble of magpies at sunrise, the sudden wail of a police siren, the rhythmic crash of waves on the beach, the busy babble of a coffee shop, the warmth in a friend's voice?
As a great sound operator once explained, 'the picture shows you, but the sound takes you there'.
Last century, the power of audio had people crowding around the radio in their lounge room to hear the news or the latest episode of their favourite serial.
Fast forward and today we're selecting from a smorgasbord of audio content, which we can listen to virtually anywhere, anytime.
This phenomenon is seeing podcasts pop up on just about any subject you can imagine.
Here's why these highly portable on-demand audio programs have become so popular and why they are such a powerful way to communicate.
Reach
The digital world has experienced enormous growth in past 12 months. Half a billion new users connected to the web in 2014, pushing the number of global internet users past 3 billion. By January this year almost 42% of the world's population had access to the internet. In Australia, we're already at 69%.
We're increasingly going mobile too. One-third of all web pages are now accessed by mobile phones. In some countries, mobile devices dominate web traffic, for example phones alone account for 72% of all web pages served in India.
Time
We've experienced significant social changes too—the global economic downturn, both parents or partners working to pay the bills, time increasingly stretched as we manage the blur between work and home life.
With limited downtime, we look for ways to absorb information quickly and easily. Digital technology gives us just that, through mobile platforms like our phones, tablets and laptops.
Selective listening
Audiences today are in charge of their own media, and can selectively listen to podcasts on topics that interest them. This ability to self-select is a critical factor in the rising popularity of mobile podcasts.
A good story
There's something to be said for simply listening to a good story. It's an absorbing experience much like getting lost in the pages of a great book. A good story is escapism at its best.
Entertainment
Audio books are becoming more popular for little ones. Many children now have access to mobile devices, and setting them up with a nice (long) story can be the perfect way to avoid the 'are-we-there-yet?' chorus on holiday drives.
For adults, it's just as captivating to listen to someone of interest telling their story.
Accessibility
Most podcasts are audio-only files that don't take up much bandwidth. This makes them easy and fast to download. Perfect for mobile audiences who may be travelling in areas where internet access is limited.
Time management
You can listen to podcasts while you're driving, on a bus or at your desk. You could even be mowing the lawn or walking the dog. Unlike watching a video program, you don't have to stop what you're doing…just put on your headphones and keep going.
Production
Podcasts are relatively easy to produce and don't require much equipment or financial outlay. Audio recording software is readily available online and share platforms like Soundcloud enable you to produce your own podcasts and share them with your audience.
Examples
For professional development, you now have access to a constant stream of work-related information, such as these podcasts about social media, marketing and technology.
Government is jumping on board too with podcasts from agencies including the Attorney-General's Department (Australian Emergency Management Podcast), the National Archives of Australia (Papers and Podcasts) and the Australian Human Rights Commission (Pod Rights).
Journalism that gives people the chance to tell their own stories is another popular theme for podcasting. For example, This American Life is a multi-award winning, weekly public radio show broadcast on more than 500 stations reaching some 2.2 million listeners. Produced by Chicago Public Media it is often the most popular podcast in the country, with around one million people downloading each week. Each episode has a variety of stories on a theme, mostly true stories of everyday people.
And one of my favourites is the ABC's Conversations with Richard Fidler. This simple one-on-one interview format podcast is 'an hour spent in the life of someone else' that never fails to hold attention. Fidler says he 'loves the richness and intimacy of radio and likes its evolution into the podcast even more'.
So, if you want to communicate with people who matter to you and your work, if you're looking for ways to tell your story to today's mobile audiences, look to the power of podcasting.
Cinden Lester has more than 25 years' experience as a professional writer, editor and communications specialist. She worked as a broadcast journalist, in private sector marketing and public relations, and in government communications before establishing her own Canberra-based communications consultancy in 2000.

Contact Cinden if you'd like help with your writing.